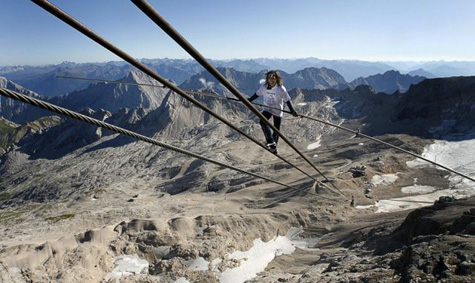 I don't know about you but I have a fear of heights!
You wouldn't catch me walking a tight rope high above a mountain even if you paid me a million dollars!
So I have to give this guy credit for what he's doing!
I hope that this tight rope walk was successful! I wouldn't want to see the results of an accident.
Share and Enjoy