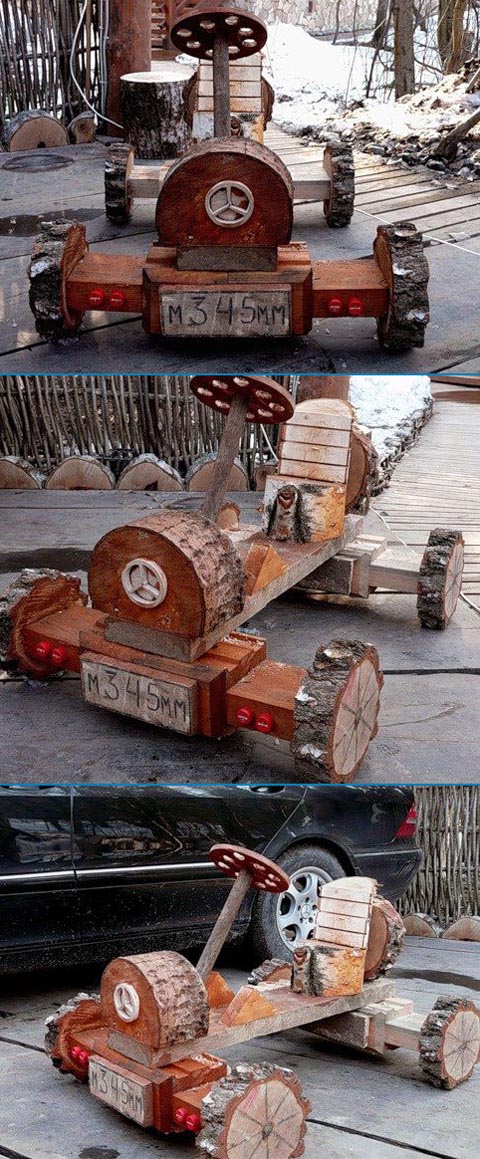 Isn't this a cool little creation?

It reminds me of the kind of car Fred Flintstone used to drive on The Flintstones.
It doesn't look like the wheels will turn so I guess it's just for show, but it's kind of neat isn't it?
Have you ever tried to make anything like this?

Share and Enjoy