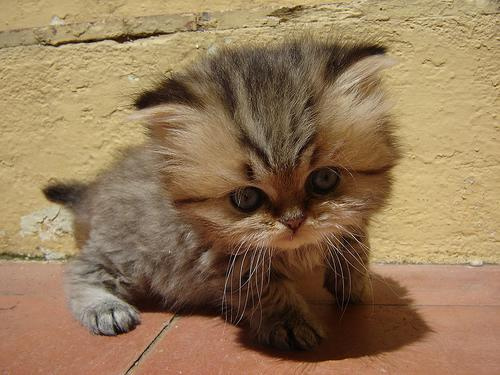 Aw! Too sweet!
Look at how huge this kittens head looks.
I wonder if the cats name is Todd … as in Big head Todd?
I sure hope it's just the fur and the angle of the picture that's making that kittens head look so huge. Otherwise this kitties going to need a good chiropractor in the future for it's neck and back pain.
Share and Enjoy