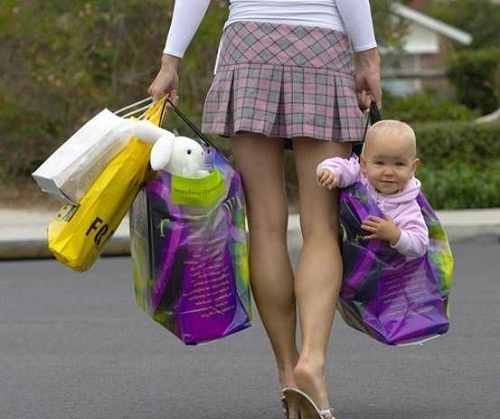 Out shopping with the kids?
If you've been finding tons of deals and have several bags to carry take a tip from this lady and get an extra bag for your baby … this little one doesn't seem to mind being extra baggage.
Have you, or would you try this? LOL
This might be one for the best parenting awards – NOT!
Share and Enjoy