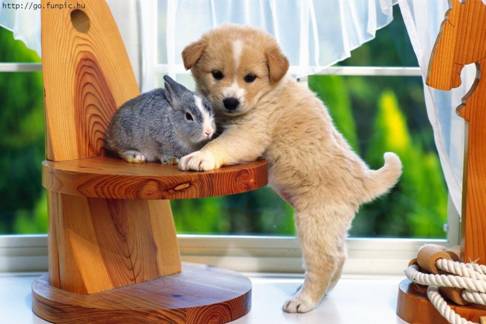 Aw isn't this sweet?

This cute little puppy looks like it's climbed up to try to hug it's young bunny friend. Perhaps I should have saved this photo for closer to Easter but it's just too cute to wait.
We have a young puppy here at home now and it doesn't take much for a cute puppy photo to catch my eye these days.
Do you have pets?
Share and Enjoy