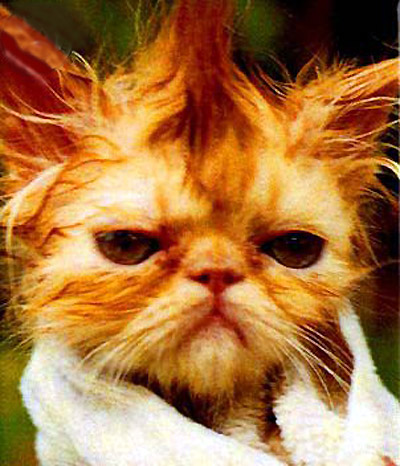 Even animals wake up grumpy! It appears that they also have bad hair days too!
I think I woke up feeling and looking this way today as well so this photo suits my general mood and appearance!
Poor kitty. I hope someone gave him his morning coffee 'cause it sure looks like he needs it.
Happy New Year!

Share and Enjoy