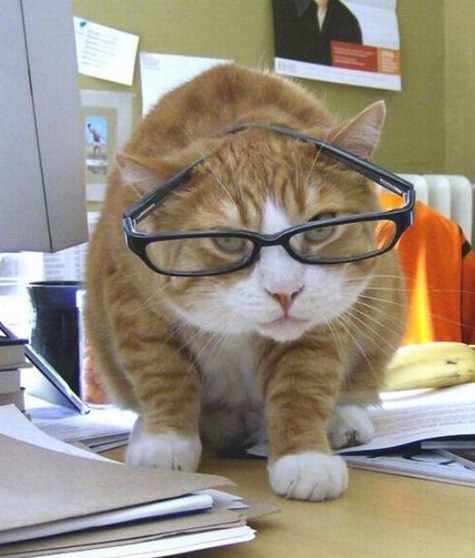 Hmmm do you think this cat is studying for an exam or does it have a job … maybe it's an accountant or a tax specialist?
Either way it looks very studious with those big dark framed glasses on, doesn't it?
Ah, maybe the cat is an assistant and it's just on the desk to ask if it's boss wants a coffee?
Share and Enjoy