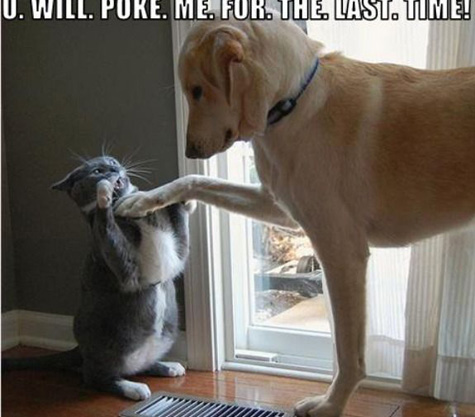 I think this dog's had enough of this cats bossiness! Poke Poke!
My niece has a cat that absolutely rules the house.
It won't let their Lab do anything … the dog can't go upstairs and it can't go into most of the rooms in the house because the CAT won't let her! The poor dog pretty much lives in the dining room under the table because that's the only place the cat will let the dog stay.
I think my nieces dog needs to give her cat a poke like the one in the picture is doing.
Share and Enjoy