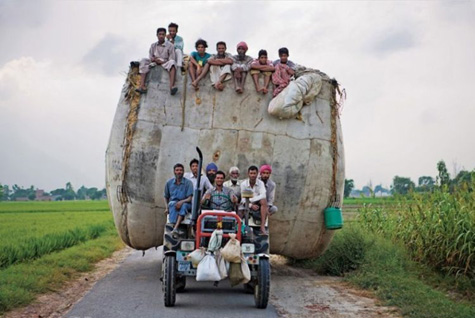 I'm not certain where this photo was taken, but I know that a load this wide wouldn't be legal on any North American highways!
I like how this tractor is doing double service – Not only is it hauling one of the biggest single loads of wheat or some other type of farm produce, but it's also carrying 14 people! Perhaps it's taking them into town?
Have you ever seen a load this big being hauled along a roadway?

Share and Enjoy