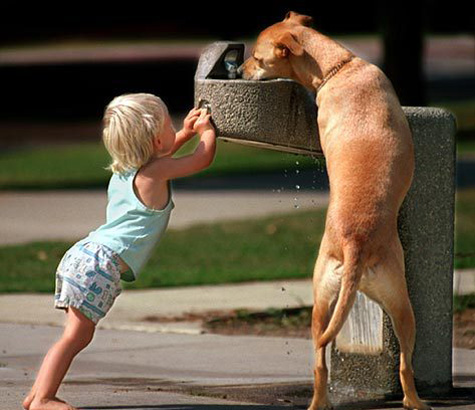 Aw, isn't that sweet?
Even a dog needs a friend to help him get a drink every now and then!
The child barely looks old enough to know how to operate the fountain, let along coax a dog to use it to get a drink. Good for them! I think they make a good pair, don't you?

Share and Enjoy