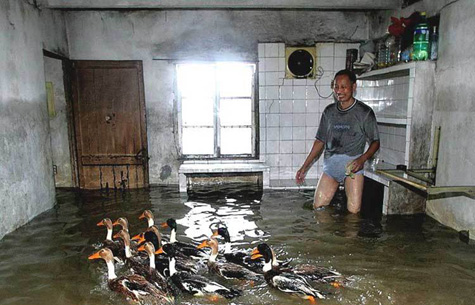 You know you've got a problem when … a group of ducks are swimming through your kitchen!
I guess this person lives in an area that had heavy flooding! I guess the water didn't go down too fast if the ducks felt comfortable enough to go inside for a tour!
Well, at least the home owner looks amused!
Share and Enjoy