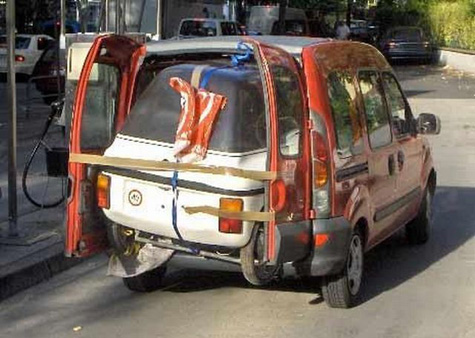 Hmmm I wonder if the car that's squeezed tightly into that SUV is a Smart Car or something even smaller!
It's a tight fit but they made it!
I wonder how they managed to get it out as it looks jammed in there.
I wonder if the owner of the cars did this just because they could or if there was a real reason to put the smaller car into the back of the other one? Either way it's strange!
Share and Enjoy