I guess this is some kind of Hazing prank or just a plain ol' college dorm prank …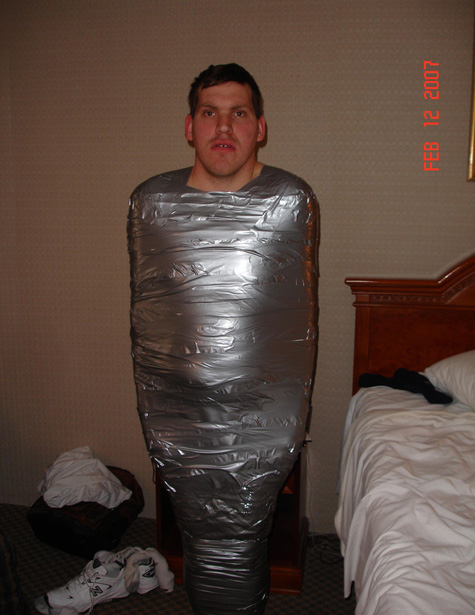 This guy looks like he's emerging from a cocoon.
Hmmm I wonder what he turned into once he emerged?
I'll bet he came up with a few great ideas to get his "friends" back while he was wrapped up in duct tape.
Gee, I sure hope he wasn't tied up like that for too long … what would he do if he had to pee? Ugh … I don't want to think about it.
Share and Enjoy