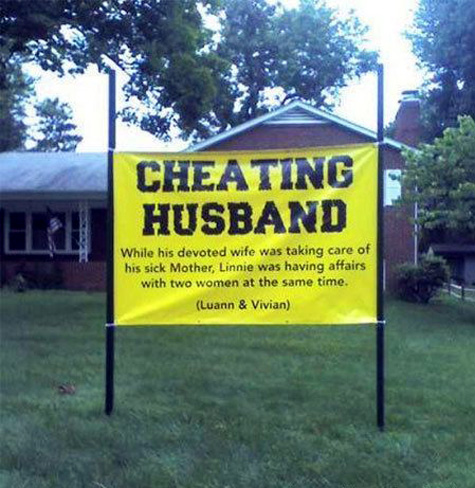 Guys, if you cheat on your wife, especially if it's with two women, you might just come home to a sign like this advertising your infidelity to the whole neighborhood!
What would you think if you saw this on your lawn?
Kind of embarrassing for the husband to have his whole neighborhood know about his infidelity … but hey, I guess he deserved it!
Share and Enjoy