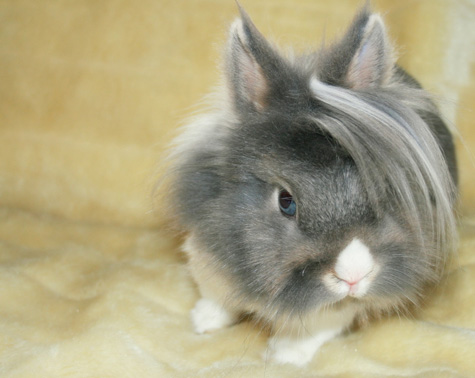 Now that's probably the most stylish rabbit that I've ever seen.
Hmmm I wonder if it's really a hare style or if it's a comb over to hid a bald spot?
Maybe the rabbit's gone Punk? What do you think?
I love the look on the bunnies face too. Cocky little devil!
Share and Enjoy