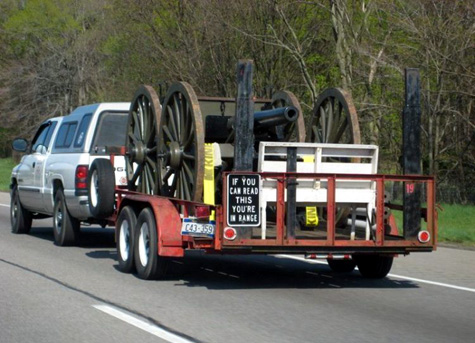 Can you imagine driving behind this truck and trailer … especially if you got close enough to read the sign!
Uh huh … "if you can read this you're in range" … yeah … to get shot by a cannon ball! LOL
Somehow I don't think you'd have to be close enough to read the warning sign to be in range!
Have you seen odd things being transported on the road or highway? What did you see?
Share and Enjoy