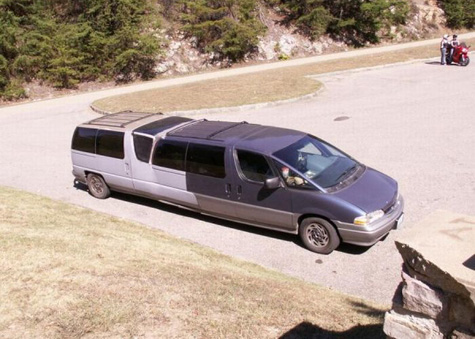 I don't know … this looks like a home made stretch limousine to me!
It looks like the creators put together two, or two and a half vans to make this extra long vehicle.
Guess it was cheaper to do this than to buy one!
It looks like it could use an extra set of wheels in the middle though, doesn't it? Maybe this could be considered a Redneck Limo? Yeah, I think so!
Share and Enjoy