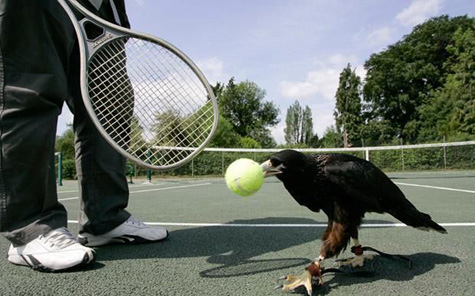 Hmmm I wonder if this Falcon was playing tennis, retrieving the ball or catching it as a trophy?
I wonder if the owner scented the ball in order to train the bird to retrieve it?
Mmmm a mouse scented tennis ball … could be a hot seller. LOL
Either way .. I'm not sure I'd want that Falcon on my Tennis court!
It would make the game a little more exciting though, wouldn't it?
Share and Enjoy