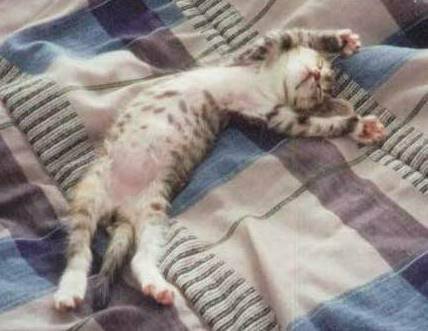 Sometimes I think cats have it really good.
They sleep most of the time, play, demand rubs and ignore whoever and whatever they want.
It's probably be even better to be a kitten … take a look at this one just lazing around …
Looks like it's got a full tummy too.
Ah the life of a cat.
Share and Enjoy