It looks like we're going to have cooler than normal weather here in Toronto this summer. Maybe a lot of rain too! (Hopefully not as much as last year!) … so maybe I'll have to get our Lab, Midnight, one of these doggy raincoats …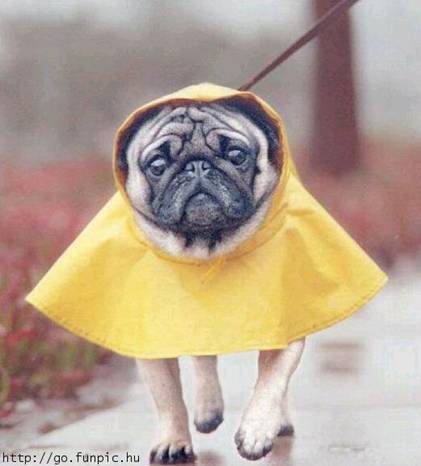 I think our dog would wear a rain coat. She seems to hate the rain lately.
Oh sure, take her to the lake and she's the first in the water and last to get out, but get some rain drops on her fur or try to get her to walk on wet grass and we've got a problem! LOL
I've seriously been thinking about getting out her winter booties and using them on her on rainy days!
Anyone else have a dog that hates getting wet (by rain)?
Share and Enjoy