What do you think – Is he walking the dogs or are they walking him?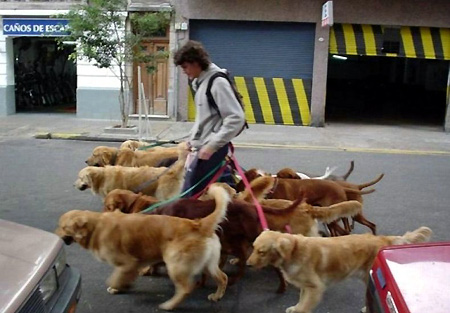 Either those dogs, all eleven or twelve of them, are very well behaved or he's got good control of them.
We have a Labrador Retriever, she's just under two years old and she's hard enough to walk all by herself as she pulls on the leash and drags us along!
I can't imagine walking two of her let alone twelve good sized dogs!
Do you have a dog? Does it walk nicely or is it always a dragging adventure like ours?
Share and Enjoy