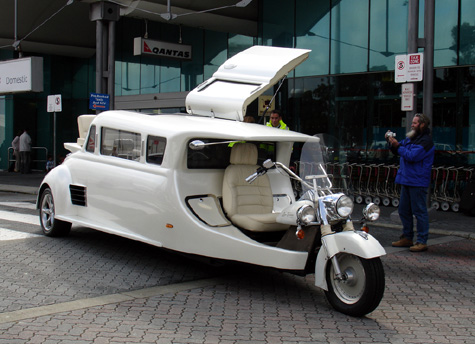 This might be one of the strangest luxury vehicles that I've ever seen. It seems to be part motorcycle and part Limo …
Isn't that odd?
I guess the passengers would ride in comfort, but I wouldn't want to be the driver if it was really pouring rain or some other type of bad weather was going on!
So … how many passengers do you think this Limocycle can carry?
Share and Enjoy