I'm sorry, but I would not want to be sitting in this car! Not when it's surrounded by ten lions!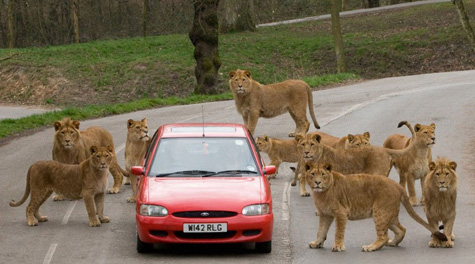 I'll bet the people in that car were pretty nervous.
Sure, you might think a car would protect you from an animal attack …
but when there's 10 full grown lions outside your car, I'd bet that you'd feel like your car was made of paper mache!
Great shot, but I'm glad I didn't have this experience!
Share and Enjoy