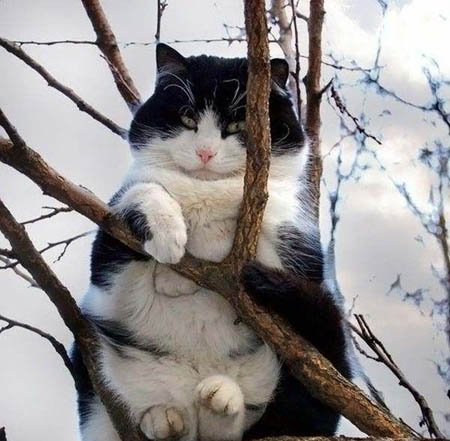 Cat "ok, so I climbed up this tree, but I can't get down. Now what? Stop looking at me you fool and get me down! NOW!"
I know that they say cats can get down from wherever they climbed, but in reality we know that sometimes they can't! Otherwise the fire department wouldn't be spending so much time on their ladders rescuing silly cats.
I wonder if this cat managed to climb down on it's own or had to be rescued? What do you think?
Share and Enjoy