Ok, what's your best guess on what this vehicle is supposed to be?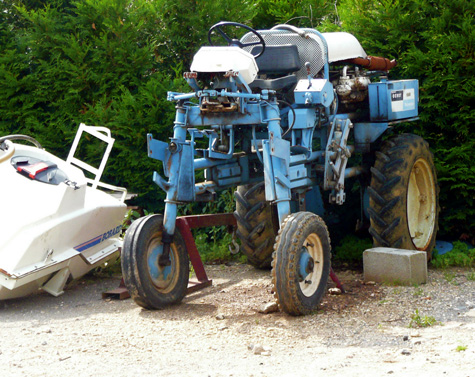 It looks like it was once a tractor, but it's been modified.
I'd swear that seat belongs on a ride around lawn mower? 
I guess this might be someone's attempt at making their own ATV, but that front left wheel doesn't look very stable.
What do you think they were planning to use this for?
Share and Enjoy