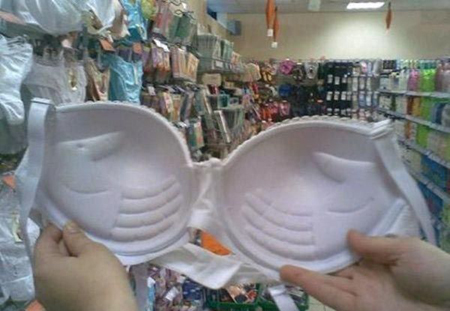 Guys spend a lot of time thinking about how to get their hands in a woman's bra, but this is certainly a different take on that idea!
I can't say that I've ever seen or heard of a bra with hands built right into it!
I wonder if any men will buy a bra like this for their girlfriend or wife for Valentines?  Oh and I wonder what the wifes reaction will be!
Share and Enjoy