You might be a redneck if you think this is a yacht or at the very least even a houseboat …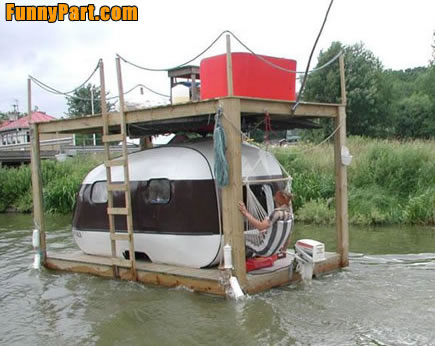 It's certainly a different take on the house boat isn't it?
I wonder how well this "boat" would handle rough or fast water? It looks sturdy enough. Hmmm getting ideas for next years project now … hmmm.
Share and Enjoy