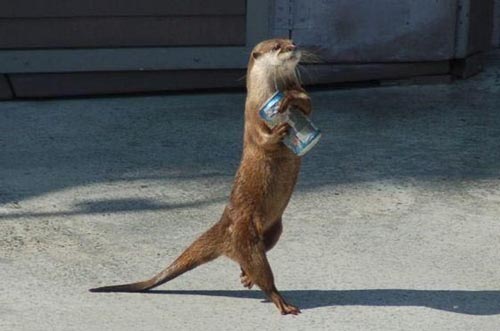 Hmm … what do you think this otter is up to?
I think he's working on the community recycling program?
The only other possible thing I can think that it's doing is collecting cans so he can cash them in for money … I'm sure the recession is hurting the animals too, you know.

Share and Enjoy