Wordless Wednesday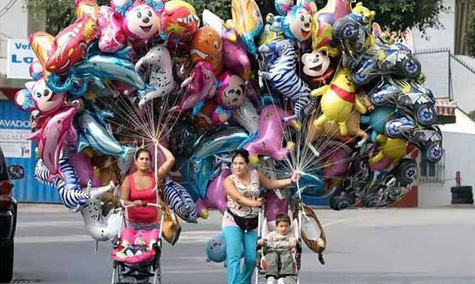 I don't know where these ladies got all of their colorful balloons.
Perhaps they're setting up for a massive party … but it's easy to imagine that they are coming home from the local fair after winning a ton of prizes isn't it? 
I'll bet their kids loved it!
Actually, the balloons look like they might be filled with helium … I wonder if they had any trouble keeping their children's strollers from floating away?
Share and Enjoy