I know that Halloween is over, but I can't resist showing you these two photos that I discovered earlier today.
Whoever set up this wall of pumpkins must be a true Halloween lover!
I've never seen so many carved pumpkins in one place.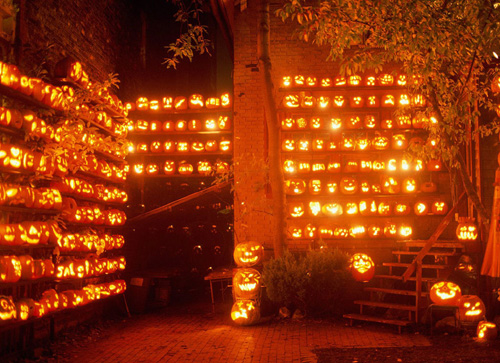 Then there's this carved pumpkin. It's a true work of art.
Looks like the alien from the movie Predator. Pretty creepy isn't it?

Share and Enjoy