Nothing like blending right in …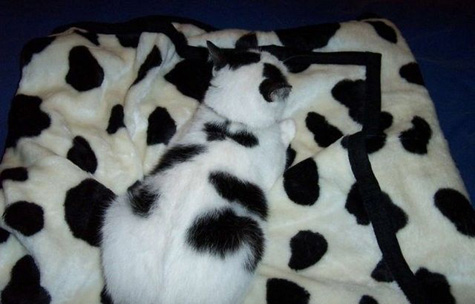 I wonder if this cat's owner got the cat to match the blanket or got the blanket to match the cat? Either way it's almost a prefect match isn't it?
I hope kitty doesn't get stepped on too often when it's lying on that blanket!
Share and Enjoy