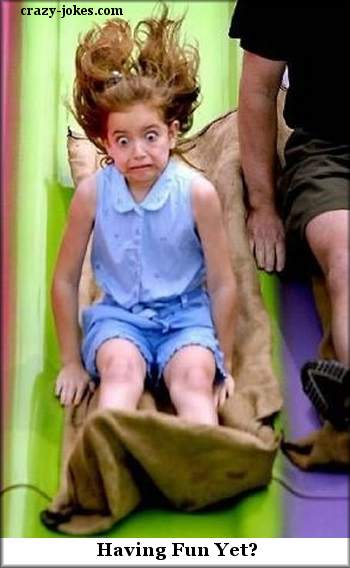 It's the time of year when people are out with their kids going to amusement parks, water parks or local fairs.
Do you ever stop and look at the photos that are taken of people on the roller coasters or other wild rides?
This girl certainly looks like she's getting the fright of her life on this slide ride!
Share and Enjoy