Wordless Wednesday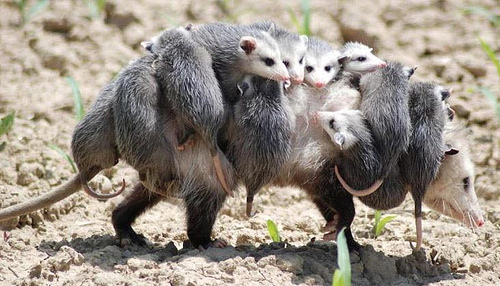 I had no idea that Opossums had so many babies at one time! Look at that! I'm counting eleven babies.
I wonder what Opossum babies are called? Kids, Pups, Kits?
I tried looking it up on the Net and all I found was that baby Opossums apparently have no designated name.
I guess it's up for grabs – what would you call baby opossums?
Share and Enjoy