Wordless Wednesday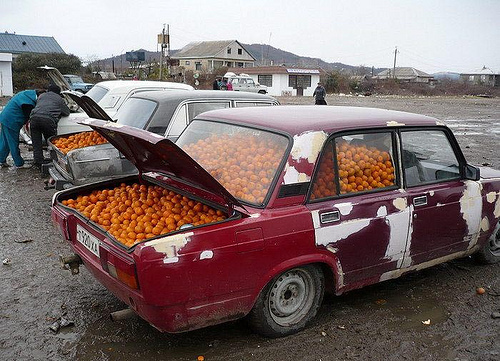 Wow. Oranges must have been on sale or something! People are just filling their cars with them.

I don't think I've ever seen a car trunk full of oranges let alone the back seat too.
I hope the drivers were careful since the oranges were piled so high .. I can just imagine an orange rolling under the gas or brake pedal!
I also wonder what they did with the oranges … couldn't have been taking them home as I'm sure most of them would rot before they could be eaten.
Share and Enjoy