Wordless Wednesday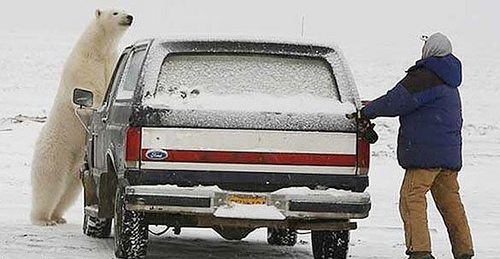 Do you think they're playing hide and seek?
I'm sure the bear is thinking – "I can do this all day".
The person, on the other hand, is probably trying to figure out if he'll be able to get into the vehicle before the bear catches up to him.
I sure hope he's got the keys or that the car is unlocked!
Share and Enjoy