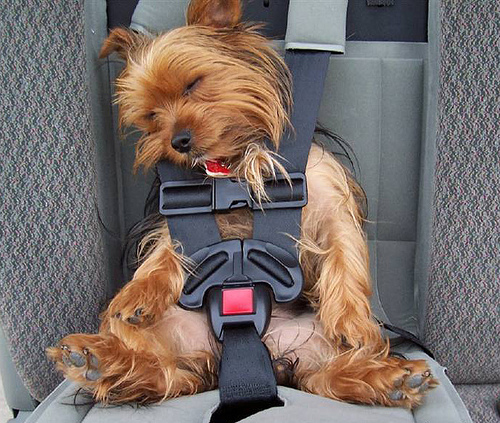 This little dog looks snug and secure as it catches a nap in the car.
I wonder if that's a baby seat or a special dog seat / harness? Whatever it is exactly it appears that the dog doesn't mind it.
I don't think my own dog would put up with it so well!
Sweet Dreams!
Share and Enjoy